Verizon expands its 5G network and home internet offering
1 min read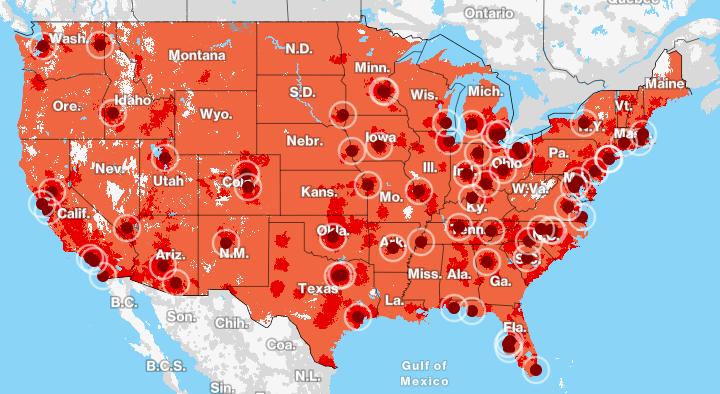 Verizon's 5G millimeter wave network is now available in 82 cities, and its 5G Home Internet coverage now reaches 57 cities
Last week, Verizon announced the expansion of its 5G millimeter wave (mmWave) — branded as Ultra Wideband (UWB)— to a total of 82 cities, with the latest additions including Harrisburg, PA; Athens, GA; Orlando, FL and Fremont, CA. The carrier also revealed that its 5G Home Internet coverage is now available in five additional cities across the U.S, bringing the total to 57.
Verizon Consumer Group's Chief Revenue Officer Frank Boulben previously told RCR Wireless News that the internet service, which runs on the carrier's 5G network, is part of the carrier's larger goal of becoming a full connectivity provider and to address common consumer pain points.
"We want to be a full connectivity provider for households and families," Boulben said. "That means offering mobility services, as well as home broadband, whether it's with Verizon Fios, 5G Home or 4G LTE internet. We have multiple brands covering the entire market."
He added that prior to the implementation of 5G, Verizon had one network for mobility and one for home, but now its 5G network can serve both mobility needs and home connectivity, allowing consumers to interact with just one brand and one company for both.
"Our continued investment in 5G Ultra Wideband means that more people than ever can experience unmatched speed on phones and a home broadband alternative that is transforming the market," said Kyle Malady, Verizon's chief technology officer in a statement. "We will continue our aggressive push into even more places."
Related Posts